So better late then never like they say. This trip was almost 2 months ago, but I'm only now getting to posting about it. Life has been distracting. I was in Japan for 8 days from May 22 to May 30. And I'll give a quick day by day with some pictures.
This is the first of three posts. The three parts are 1, 2, and 3.
May 22-23
I traveled for 24 hours straight from Portland to Los Angeles to Tokyo to Kobe. The flight from LAX to Tokyo alone was around 10 hours. It was exhausting, but went pretty well. As we came into to Narita Airport (Tokyo) I say a bunch of "fields" that made me think of coming into Kansas and seeing all the wheat. But it hit me this was not wheat. They were rice paddies. Eventually I made it to my hotel in Kobe.
May 24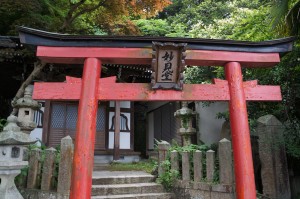 This was my first day at FLOPSÂ and it went well. I say some talks and I talked to people. It was interesting. That night was the conference banquet so they loaded us onto a bus and drove us to Arima Onsen where we had some time to wander around a little resort town of sorts and we had a rather fancy meal. I spent my free time walking around on my own. I saw some Shinto shrines and a Budist temple. It was all very beautiful.
Posted in
Life (other than code)
,
Travel